The Tim Ambler Collection – released July 2020 by ZYX MUSIC
19 self-penned tracks including the hot disc number 1 single The One (November Day)
Now available in all online stores worldwide!
2012 – The Indie Christmas Album – WORLD DOMINATION MUSIC
The Indie Christmas Album includes one of Tim's "oldies" – Xmas Night – which was recorded and produced for him by the legendary producer Rob Davis in the 90s. Thanks to David & Dan Buskell and Nelson King.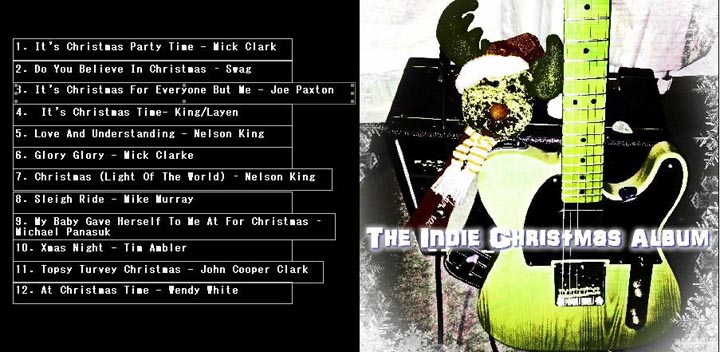 This is a compilation co-ordinated by Tony Hiller (Tim's former music publisher) of Hyde Park Music. Released digitally worldwide on this renowned label, the album contains 16 self-penned compositions including several previously unreleased tracks.

The self-titled debut album released on Tibar Records and distributed by Sony Music Ireland.

The album features 12 self-penned songs (see tracks here).

Les Rêves de Domino (2003)
Available on release from Venise Productions, France. Tim's first French language album. Lyrics by
Agnès Martin
, music composed by Tim. The album includes Agnès' adaptations of "The Corner" and "November Day".

Available on release from New Pastures Productions.
Produced by Dick Farrelly with Tim Ambler and Albert Cowan. Distributed by Record Services Ireland and in record shops now. Eleven tracks, including Tim's first French language song co-authored by
Agnès Martin
.
Songs recorded by other artists:
Whatever Will Be – recorded by Francesco Baccini under the Italian title "Quand 'e Che Mi Dici Si"
(

click here

to play "Quand 'e Che Mi Dici Si". This is a large file – please be patient whilst loading).
Don't Cry For Me – recorded by Elkie Brooks
The Right Side Of Love – recorded by Joe Dolan
Rosanna Tonight – recorded by Joe Dolan
In My Sleepless Night – recorded by Dominic Kirwan
Northern Lights Are Shining For Me – recorded by Dominic Kirwan
The Corner – recorded by Sally Oldfield
Only I – recorded by The Polish winner of THE VOICE Mateusz Ziolko, and also by Kirsten Orsborn and the country artist Jody Lynn in Nashville,Tennessee
The One (November Day) – recorded by country artist Claire Petrie in Nashville, Tennessee, USA